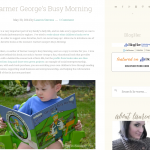 Farmer George's Busy Morning Book Testimonials
Posted: October 15, 2014
Hello all we have decided to create a page to show people who have not yet bought "Farmer George's Busy Morning" what those of you who have, are saying about it.
We have included testimonials and links to 3rd Party websites who have reviewed the book.
more »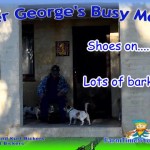 Farmer George's Busy Morning the Movie You Tube Premier
Posted: August 23, 2014
We have just finished and released Farmer George's Busy Morning The Movie. Which is an accompaniment to the book.
This has taken some time to make. I have been trying to capture all the elements of the book in footage for children to be able to look at the book and see the real animals and people the book was based on. It is great learning tool for those children in the city or country.
Farmer George in the movie is 20 years older than when we bought the farm. He is 72 in the movie, his hair used to have substantially more red colour in it.
He loved farming and all the fun things that went along with it and the hard work and everyday problem solving needed to get through.
The movie is 3 min of content plus credits, it is set to one of Dads favourite types of music "Celtic".
more »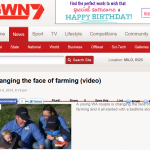 GWN 7 Interview
Posted: August 12, 2014
Here it is, the Bickers family on TV promoting FarmTimeStories.com, and the goals of the publishing company, that aims to plant trees for carbon sequestration and invest on green energy projects like molten salt power plants which can bring you and I base load power 24/7. Especially in a country where the line "I love a sunburnt country, A land of sweeping plains," rings true.
more »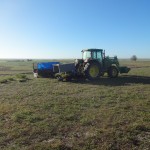 YouTube Video 1000 Trees Planted
Posted: August 10, 2014
At last the video producer (which would be Kurt) has finally finished the video of him planting 1000 trees. If you want a good laugh at Kurt working hard (which involved sitting down most of the time) at planting the trees then have a look at the video.
more »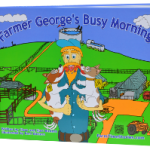 Spirit 98.1FM Breakfast with Brady
Posted: February 20, 2014
For anyone who wants to have a listen, I will be on breakfast radio tomorrow with Brady at around 9-10 am, talking about Farmer George's Busy Morning and FarmTimeStories.com long term goals.
more »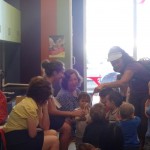 Rhyme Time at the Geraldton Regional Library
Posted: February 18, 2014
Wow what an awesome experience. FarmTimeStories.com had a chance today at 09:30 to participate in the Rhyme Time at the Geraldton Regional Library and read for the children "Farmer George's Busy Morning".
more »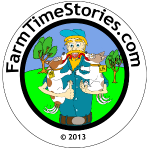 Panoramio Map Viewer Added to FarmTimeStories.com
Posted: January 9, 2014
Check out some of the farm photo's and get a feel for their actual location as you view them against the Panoramio Photo Map.
You can zoom in on the Map and see more photos, also you can check out other photo's in the Midwest.
more »

Link to ABC Midwest and Wheatbelt Interview with Kurt Bickers From FarmTimeStories.com
Posted: January 7, 2014
Just in case you missed the live version here is a link to Arthur's interview, on ABC, with me Kurt talking about writing "Farmer George's Busy Morning" with my wife Clare.
more »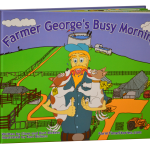 Update for the ABC Radio Interview..
Posted: January 6, 2014
Due to a Ashes test match finishing early, has been some last minute programming reshuffling by the ABC. The interview has been rescheduled to the 7th of January on the Morning Show with Arthur Muhl. The show still begins at 0710.
more »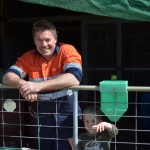 Check out ABC Radio 0710 06/01/2014
Posted: January 6, 2014
Anyone who is up to listening to Kurt on his first nervous radio interview listen to ABC radio 0710 06/01/2014, as Arthur Muhl runs Kurt through his paces.
Also check out the release of the vision video on Youtube.
more »